Spoken and Felt
Words mean nothing
When spoken
Actions mean nothing
When not felt
Nothing can be seen
When the spirit is closed
Open your spirit to me
Open your mind to me
And I will show you things
You've never seen
Nothing seen
Nothing done
Only
Minds
And
Souls
I like things simple. But sometimes what I think is simple is very hard for others. It goes the other way also. I discovered the Goddess, okay I should say she discovered me, almost 15 years ago. Growing up in a rural part of Oklahoma, I was forced to come up with my own way of honoring her. The Library was full of books about witches... written from the Christian point of view. I finally found a book called "Witches USA." I devoured it... It told me nothing but what I already knew. I was driven by instincts and dreams. When I discovered the book Mists of Avalon I might as well have been reading an account of the dreams that I had been having at night. These pages are about the system I have come up with to become a priestess of the Goddess. I am not a witch and I am not a wiccan, but I can be called both.
These pages are about my path. The path that I have carved out from the little material I have read and things I have been told and shown. Much of it is ideas that came to me at the time and sounded good. Most of this is discovered while fumbling around in the dark and finding myself far of in the left field of the forest not on a path already tread by anyone. But I have used things taught on well worn paths to smash my way through, as I have discovered new ways (not taught to me or read in a book) to reach and commune with the Goddess. I do not say that I think you should all follow me, every path is different no two are alike. Much of what is written here may only be understood by me and I have to admit that some confuses me as I reread what I have written. It is my hope that some of the things you read and find here will help you in you path. Maybe fit some puzzle pieces together.

The Poems on this page describe my path and feelings about following a magickal path with the Goddess. By reading them you can get a feel for the type of magick I do. And how I commune with the Goddess. They can even give you a hint into what you can find in these pages.

I welcome you to the little part of the Goddess womb I call home. I have travelled down many magickal roads, learned many magickal things and always I come back here. I told a friend once that I liked it here, it is warm, comfortable and I have carved out a notch that forms perfectly to me bum. I do not assume to have all the answers or even all the questions that go with some of the answers that I have. But I do believe that I can perhaps answers some of your questions and help you find questions to some answers that you have. I admit that I have not a guest book for the simple fact that I think it is silly to have a guest book and link to my e-mail address both. One way to reach me is quite enough I think. If you have any questions or comments please feel free to click that little button at the bottom. If you do not have all the fonts to view these pages as written, you may download this zipfile. I like to find these little files because they always have things to spruce up my Book of Shadows.
FINDING MYSELF
Air
******
He sifts trough my pores
And tugs at my clothes
As his fingers lightly caress my skin
He pulls at my hair
Whispers in my ear
As he kisses down my spine
He cleanses my spirit with his tongue
Tosses me about
Makes me part of him
I honor him
For he is me
Without him
I would not live
Fire
****
His heat penetrates my very soul
The caresses tantalize my mind
Putting out my tears with his tongue
Sending shivers up my spine
Making me part of him
I honor him
For he is me
Without him
I would not live
Water
****
Caressing waves cascade over my body
She is all around me
Soothing me
Loving me
Brushing my hair
Kissing my legs and body
Making me part of her
I honor her
For she is me
Without her
I would not live
Earth
****
I feel the call of her
The tug of her love
Pulling me
To come into her and live
To wallow with her in joy
To be at her very breast
Making me part of her
I honor her
For she is me
Without her
I would not live
Discovery
****
The joyous glory of the sunrise
Is not enough for me?
The wondrous smell of a spring breeze
Is not enough for me?
The mindless wonder of a single water drop
Is not enough for me?
The caressing feel of the dirt between my fingers
Is not enough for me?
I want it all
To hear
To caress
See
Smell
And taste
I call you down
To experience
My wondrous
Love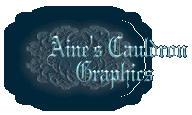 I would like to thank Aine's Cauldron for the beautiful graphics that I have used on many of my pages. I only hope that the words that I have written can match the beauty of her pictures.
Most words on these pages are from the mind of Gaiane unless otherwise stated.


I dedicate these pages to my husband,
without his love and support I would not be what I am today.
I love you!!! I love you!!! I love you!!! suniei on't'ol.